by Susan Dutca
Some 200 years ago, attending Harvard may have cost roughly $600.50 a year ($8,371 if you adjust for inflation) in comparison to today's cost of attendance of up to $69,600, according to Greg Daugherty. College Board reports the average cost of tuition and fees for the 2015-2016 school year was $32,405 at private colleges, $9,410 for state residents at public colleges, and $23,893 for out-of-state students at public universities - that's not including room and board, books and supplies, personal, or transportation expenses. What accounts for the tuition increase? There seems to be no definitive answer. However, a new study points to federal student aid, or the pursuit thereof by colleges and universities as the culprit of rising tuition.
The National Bureau of Economic Research reports that between 1987 and 2010, student aid has been the leading cause for college tuition increase. Due to the increased availability of subsidized loans and the appearance of unsubsidized loans, colleges raised tuition knowing that "financial aid will cover the difference," according to Inside Higher Ed. An assistant professor at Indiana University states that "you have to somehow structure it so that colleges can't just increase tuition and capture that money." Some don't buy into this logic - rather they believe that the "college's sticker price is set by its wealthiest student's ability to pay - and the wealthiest students never take out loans." Others blame the lack of state funding or the expense of paying costly faculty salaries.
Some have criticized the study's "hypothetical college" model because it is based on "data from private and public nonprofit institutions" which is a "too-simple way to view a complex problem." In addition to why tuition has to increase, another important question to ask is where is that money going? Not all of endowment money goes towards student aid, and Congress is scrutinizing 56 colleges with large endowments who were "valued in excess of $1 billion as of the 2014 fiscal year." Letters will be sent to these colleges this week, demanding the last five years of financial data as to where the endowment money has been used since the two congressional committees "are not able to accurately assess how colleges and universities are using endowment assets to fulfill their charitable and educational purposes."
Though college tuition is not as low as it was in the 1800's one solution for lowering your college costs and expenses always remains true: scholarships.
Credit attributed to Greg Daugherty, an editor, writer, and editorial consultant with features in TIME Inc., Reader's Digest, Consumer Reports, and other publishers.
Going to college doesn't have to break the bank or saddle you with tens of thousands of dollars in student loan debt. Check out the Scholarships.com free college scholarship search where you'll discover you qualify for hundreds of thousands of dollars in scholarships in just a few minutes, then apply and win! It's that easy!
Comments (9)
by Susan Dutca
What makes February so lovely? It is Financial Aid Awareness Month, and since filling out the FAFSA is stressful - much like taxes - several higher education institutions and financial aid organizations have jumped on board to provide informational sessions for families and students as they navigate through, and apply for financial aid through the 2016-2017 FAFSA. According to the National Center for Education Statistics, the percentage of students applying for, and receiving financial aid for their college education at a four-year-degree-granting institution has increased from 80% to 85% from 2007-08 to 2012-2013. Because of this, the National Association of Student Financial Aid Administrators (NASFAA) will be hosting a new topic weekly through a social media campaign that allows parents and students to ask questions about the FAFSA. To participate, NASFAA asks families to send their questions via Twitter using the hashtag #FinAidFeb to receive tips and advice, as well as the common mistakes to avoid. The social media campaign will take place on Wednesday, February 3rd from 7-8 pm ET and Friday, February 5th from 1-2 pm ET. Those interested can simply follow @NASFAA on Twitter or visit them at their website for full schedule and details.
According to the Salisbury Post, help is on the way on "FAFSA Day" at Catawba's College Library, where financial aid officers and specialists are working with seniors and their families to complete the FAFSA. Between February 22 and February 26, local North Carolina State Employee Credit Union branches will also help students complete their FAFSA. Waubonsee Community College in Sugar Grove, IL is holding a similar series of events throughout February. In light of "FAFSA Frenzy", the Missouri Department of Higher Education is calling for an effort to educate and assist prospective college students, and Webster University is offering sessions on February 28 on its home campus, as well as at its St. Louis region on February 6 and 20. According to the school's statistics, more than 80% of its student population receives financial aid. The college is providing incentive for attending the event by offering attendees the chance to win a scholarship.
When attending any FAFSA informational session, bring your 2015 W-2 forms, and copies of your 2015 tax forms, if they're ready. If you haven't filed your 2015 returns yet, bring any statements of interest earned in 2015, any 1099 forms and other forms necessary to complete your taxes. Later on you may need to go back to your FAFSA and make corrections once the tax returns are filed. The IRS Data Retrieval Tool will help you make accurate corrections within a few weeks of your tax file date.
Tro Onink, CEO of Stratagee and an expert in financial planning, cautions parents about IRA contributions for 2015.Though it may lower tax bills for 2015, it affects the children's financial aid eligibility for the 2016-2017 year. As explained by Onink, individual retirement account (IRA) contributions is factored back to the adjusted gross income (AGI) when financial formulas are used to determine student's financial aid eligibility. When the expected family contribution is calculated, IRA contributions are factored into the adjusted gross income, plus HAS, 401k, 402b and other retirement contributions. He cautions that these formulas would "presume that they [parents] have used that money they're setting aside for retirement to pay for college instead." On the upside, you do not have to record the value of the IRAs as an asset. So what's Onink's main advice? If for example, you invest $10,000 into retirement plans in 2015, your children's financial aid amount could decrease by $2,500 in 2016-2017. Essentially, when you make an IRA contribution, you will be paying more than half the amount you save in taxes when it comes to college expenses. He advocates to save for retirement but be cautions that "just because your adjusted gross income is lower, your income for financial aid purposes will be inflated."
Read more on Financial Aid Information and Financial Aid tips this season as you fill out your FAFSA and don't forget to see how you can supplement federal aid with free money in scholarships.
Credit is attributed to Troy Onink, who has been featured by Forbes, InvestmentNews, myStockOption
Going to college doesn't have to break the bank or saddle you with tens of thousands of dollars in student loan debt. Check out the Scholarships.com free college scholarship search where you'll discover you qualify for hundreds of thousands of dollars in scholarships in just a few minutes, then apply and win! It's that easy!
Comments (3)
Posted Under:
College and the Economy
,
College Budgets
,
College Costs
,
College Grants
,
College in Congress
,
College News
,
College Savings Accounts
,
FAFSA
,
Federal Aid
,
Financial Aid
,
High School
,
Scholarships
,
Student Loans
Tags:
by Susan Dutca
Two for-profit trade schools are being accused of lying to students in order to secure millions in federal funding. After receiving a combined $107 million in federal funding in the 2014-2015 academic year, two for-profit trade schools are temporarily banned from receiving any more funding from the Department of Education after reportedly falsifying documents and student statistics in what is being called an "outright lie to both students and the federal government."
Marinello Schools of Beauty has 56 campuses in California and Nevada, 23 of which will no longer receive federal aid after reportedly requesting aid for students who had "invalid high school diplomas" and making students pay higher monthly out-of-pocket costs to cover tuition - such as $2,500 to $2,750 for books and supplies- even when they qualified for more aid, according to Jillian Berman. Marinello is a for-profit institution that received more than $87 million in Pell grants and federal loans in the 2014-2015 academic year. The chain was already on a "heightened cash monitoring" list, which is usually due to issues involving debt, accreditation or turning in financial information late. Marinello spokesman Joe Hixson plans to appeal the decision since the Department only now "disclosed to us its unfounded allegations." He maintains the intuition's innocence and warns that "[Marinello] will defend itself vigorously, without the federal funds our students deserve, our operations are at risk." This cut would affect 4,3000 students and potentially remove 800 employees from their jobs, according to Hixson.
On the other hand, Under Secretary Ted Mitchell claims that such "questionable business practices" simply "violate [the school's] trust through deceptive marketing practices and defraud taxpayers by giving out student aid inappropriately." Similarly, Computer Systems Institute (CSI) has been accused of "submitting false job placement rates" to students by the Department of Education and the Accrediting Council for Independent College and Schools. CSI had stated 42 of its students who graduated were working for a company called Home Health Consultants - the Department's investigative follow-up found no students worked for HHC or in a related healthcare field. CSI received roughly $20 million in federal funding in the 2014-2015 academic year. For-profit schools have been criticized for enrolling students through "troubling tactics" in order to profit from federal funds, leaving students ill-prepared for the jobs they were promised. While for-profit schools are known for admitting nontraditional students, many students end up borrowing large sums of money that cannot be repaid - but the school gets paid regardless.
Corinthian Colleges, known to be one of the largest for-profit schools in the US, went bankrupt after allegations of falsifying "job placement and graduation rates to lure students," according to Berman. Although the schools have two weeks to dispute the claims, Berman notes the Department of Education must "determine what qualifies as a successful borrower defense claim."
Credit attributed to Jillian Berman who covers student debt and financial issues faced by today's youth, with pieces featured in MarketWatch, The Huffington Post, Bloomberg, and Xconomy.
And remember, there's no need to rely on expensive student loan options to pay for your college education. For more information on finding free scholarship money for college, conduct a Scholarships.com free college scholarship search today, then apply and win! It's that easy!
Comments (6)
by Susan Dutca
According to President Obama, the Pell Grant Program should be extended to include convicted felons currently in our prison systems so that they may continue their education from behind bars. The US is a "nation of second chances," according to Arne Duncan, the current Secretary of Education, and should offer the incarcerated the option of an at least partially funded post-secondary education. Additionally, the Obama Administration hopes to extend the program through the summer so that students can graduate more quickly, while also providing incentive for students who take a minimum of 15 credits per semester/trimester.
Currently, those incarcerated at a federal or state penal institution are not permitted to receive a Pell grant - Obama's "Second Chance Pell Pilot Program for Incarcerated Individuals" would change that. Additionally, the Department of Education announced two more proposals to the current Pell Grant program which would increase the $29 billion program by $2 billion in the upcoming fiscal year. The proposal will be part of President Obama's budget proposal next month. The "Pell for Accelerated Completion" program allows students with financial need to take summer courses using Pell grant money, unlike the current program, which only covers two academic semesters.
The second proposal, the "On Track Pell Bonus," rewards students who take minimum of 15 credits per semester with $300. Roughly 2.3 million students would benefit from the bonus program. The goal of these two proposals is two-fold: to help students graduate earlier and to provide them with more financial assistance through the Pell Grant. Almost 8.3 million students were awarded the Pell Grant in the 2015 fiscal year, with approximately $28.7 billion in financial aid. According to the Department of Education's budget report, the maximum Pell grant for 2015-2016 was $5,775 but will be reduced to $4,860 next year.
According to the Department of Education, these changes would benefit almost 700,000 students with an additional $1,900 per student (currently, the average amount received by qualifying students is $3,600). Research also shows that 1.5 million high school graduates did not complete a FAFSA in 2014, despite their eligibility, resulting in just under $3B in unclaimed funds. Since today marks National Student Debt day, a group of young activists named the Young Invisibles will convene at the University of the District of Colombia Community College to learn more about the current student debt crisis and find out how they can influence higher education policy. Members of Congress will be present, including keynote speaker, Senator Elizabeth Warren.
Do you think Pell grants should be offered to incarcerated individuals? Would you take more summer courses if the Pell were to be extended? Start a discussion below.
Credit attributed to Jennifer C. Kerr, Associated Press reporter covering education from Washington, D.C.
And don't forget, you should pay for your college education with as much free money as possible! Find as many scholarships and grants as you can before turning to student loans. Visit the Scholarships.com free college scholarship search today where you'll get matched with countless scholarships and grants for which you qualify, then apply and win! It's that easy!
Comments (16)
by Susan Dutca
The Illinois State Board is tackling the issue of special education funding imbalances with a proposed move of $217,000 from a wealthy suburban school district to schools in need for the 2016-2017 school year. However, Illinois isn't the only state struggling. The US as a whole has highly under-resourced special education programs and schools. Quality is being sacrificed for quantity as well-qualified teachers are being replaced by underqualified teachers for the sake of filling a position.
According to District 35's President, Gary Ruben, though "it is not a good thing for the district," they are financially prepared to have it "built into the budget" and will "continue to provide all the services that [we] need to provide." On average, District 35 spends about $3.7 million a year, with an average budget of $25 million, as reported by Director of Finance Jason Edelheit. If the proposed redistribution takes place, District 35 will lose $126,840. Nonetheless, the ISBE claims it is the "most equitable mechanism in current statute," as it will benefit 77% of students with "the least amount of local wealth and highest concentration of low-income students." According to Daniel Dorfman, the North Shore is anticipated to feel this change, especially elementary school districts and New Trier high school.
Many of the layoffs in CPS negatively affects children who require special services. According to the Lauren Fitzgerald of the Chicago Sun-Times, 80 of the 227 layoffs were in the special education department with 29 of the 180 "district-wide vacancies eliminated." Although 19 special education managers were hired to replace the 32 that were cut, District spokeswoman Emily Bittner claims that the layoffs do not include "classroom positions," and that the needs of every child's "individualized education plan would still be met." According to Chief Forrest Claypool, the cuts are necessary due to the $480 million budget gap.
A North Side CPS principal claims that without special education managers, the support just isn't the same. Managers are responsible for observing kids and providing "human interface" when it comes to making important decisions such as child relocation to another program due to behavioral issues. The ever-changing and "evolving" needs are best handled and met by managers who know if a student needs more assistance, such as a personal aid or more technology.
Specialty schools are under-resourced enough, with a severe shortage of teachers whom districts can barely keep past two years. Due to the shortage, a large number of general education teachers will venture into special education to fill positions. But quantity is not quality. Special needs children are already dismissed by being thrown into general classrooms where their Individual Education Programs (IEPs) are not met, they are improperly dealt with, and lack proper resources. By replacing special-education teachers with those who lack experience in the field and a lack of financial resources, this problem will continue to grow.
If you have the desire to help those with special needs, check out our many scholarships - from education to psychology and social work, there are many organizations dedicated to funding students' higher education goals in special education. If you yourself have a specific disability or impairment, see how you can qualify for scholarships based on that criteria.
And remember, there's no need to rely on expensive student loan options to pay for your college education. For more information on finding free scholarship money for college, conduct a Scholarships.com free college scholarship search today, then apply and win! It's that easy!
Comments (5)
by Susan Dutca
The history of beer dates back as far as the 5th century BC and is known to be one of the oldest beverages produced by mankind. However, MillerCoors might not cut it these days for beer aficionados due to the latest cultural trend: microbreweries and craft beer. From your local bar, to the stadium, and now in the classroom, the craft beer industry is starting to dominate its field with universities now offering programs that educate students on the hottest hops and beers to help them launch their careers in the craft beer industry, according to Lisa Rathke of the Associated Press.
Craft beer, as defined by the Brewer's Association, focuses on small-batch, independent, and traditional methods of brewing. The craft industry poses a threat to Big Beer, which fell 2% in 2014. According to industry statistics, craft beer now accounts for a 19% or more of dollar sales. What exactly accounts for this popularity? Some experts point to the "trendy hipsterism" - the "local vibe' that Big Beer just can't match. Brewer Association Director Paul Gatza attributes the increased marvel to beer drinkers' experimentation to brewery experimentation, increased appearance on retail shelves, the social aspect, and its portability. So why not keep up with the trend by becoming more educated and involved in the ever-growing industry?
But there's a catch: you must be at least 21 years of age. Oregon, Vermont, and California all have a minimum drinking age of 21 years and in so far as applying for the programs, students must wait till the legal age to begin their courses. Though the programs are intended to educate and place people in a up-and-coming field, the age at which people may apply may have them delaying their careers and plans until they have reached the age of drinking maturity. The average age for college freshman is 18 years old, while several may be 17 or 19 years old. That said, those intending to enroll in craft beer business courses must wait three to four years before applying and starting. Do you think the age requirement should be lowered?
Ranking at the top in the nation for the most breweries per capita, the University of Vermont offers an online business of craft beer certificate program and optional apprenticeship. According to program director Gregory Dunkling, students apply from all across the nation. Most beer-focused breweries started out five to ten years ago. Industry statistics reveal that in 2014, overall beer sales were up only 0.5% while craft beer sales increased by 17.6%. The U.S. far surpassed 4,000 breweries in September of 2015, and it had not crossed this barrier since 1873. A decade ago, Dunkling claims that home brewers, despite their strong home recipes, lacked "business acumen" - so they hired marketing, sales, and business operation staff. With increased competition in the industry, there's a demand for higher brewer knowledge, especially on the business side. UV's online class offers two separate courses: the Fundamentals of Craft Beer, and then a choice for focus on Digital Marketing, Sales, or Business Operations.
In 2013, Portland State University in Oregon began their online Business of Craft Brewing program and within a week, the class had filled all its seats. Found to be one of the "most successful professional certificate programs," it attracted international students who either "didn't want to necessarily go to college," or had already received a degree - they genuinely wanted to learn how to open their own brew pub, which required a bit more knowledgeable in marketing. Portland State University even offers a scholarship opportunity in craft brewing, titled Pink Boots Scholarship for a woman who earns income from the beer industry.
Also, San Diego State University's College of Extended Studies offers a similar professional certificate in the business of craft beer - from introductory courses such as "Exploring Craft Beer" to "Finance," students can venture into the field at local breweries, to get a hands-on learning experience in the craft beer industry. Students can receive their certificate in less than 1.5 years.
If you have a taste for microbrewery, viticulture, or any related fields of study, search for scholarships today and pursue your higher education dreams with the help of free college money.
And remember, there's no need to rely on expensive student loan options to pay for your college education. For more information on finding free scholarship money for college, conduct a Scholarships.com free college scholarship search today, then apply and win! It's that easy!
Comments (2)
by Susan Dutca
After being charged with sexual bribery, trafficking degrees, and misappropriating public funds, a former president of the University of Toulon began trial on Monday and, if found guilty, could face up to 10 years in prison and €150,000 in fines for enrolling Chinese students in exchange for monetary and sexual favors.
Laroussi Oueslati, former French president of the University of Toulon served as the central admission official back in 2008 and focused primarily on developing and strengthening the workforce through the recruitment of Asian and South American students. In 2008 alone, 300 students - primarily of Chinese descent - were admitted to the university. However, due to their "low-level of French," they never should have been admitted. Oueslati reportedly shortened the registration and admissions process by accepting students who "paid him up to €3,000 (£2,300) each." Some students claimed they were assured a seat in exchange for "having intimate relation" with Oueslati. Sexual bribery, in this case, refers to the solicitation of sexual favors by promise or rewards, which is viewed as a serious form of professional and moral corruption. So far, 14 witnesses have been called to appear in this week's trial.
Several students took to the Internet to openly state that Oueslati requested €3,000 to be paid directly to him to secure university admission. In addition to bypassing the traditional admissions process, he reportedly created his own panel, "independent of the university's central admission process," which "rarely examined candidates' academic records," according to The Telegraph. In response to all of the claims, Oueslati maintains his innocence, stating, "I am not corrupt...I can tell you that if ever someone tried to corrupt me I would, if you'll excuse the expression, tell them to p-- off." One other university administrator and four former Chinese students also face charges. Two students who fled to China are also being sought out for arrest.
Oueslati had an "all-powerful academic" and irresistible personality and presence at the Institut d'Administration des Entreprises, according to Le Monde. Nonetheless, once the accusations came to light in 2009, he was forced to resign and potentially faces a lifetime ban from exercising any role in the world of academia, if not greater consequences. The trial, which began on Monday, is expected to continue until Friday.
If you have a passion for business, education, or law and hope to better the world of higher education, check out our many scholarships today.
Going to college doesn't have to break the bank or saddle you with tens of thousands of dollars in student loan debt. Check out the Scholarships.com free college scholarship search where you'll discover you qualify for hundreds of thousands of dollars in scholarships in just a few minutes, then apply and win! It's that easy!
Comments (12)
by Susan Dutca
New year, new initiatives; funded by big name billionaires. Many college students may spend time perusing Facebook or enjoying popular hit series on Netflix such as House of Cards or Orange is the New Black, but the big dogs who founded these entertainment mediums are coming out with greater initiatives: focusing to improve education.
The phrase "the more you have, the more you want" never resonated well with 31-year-old billionaire and Facebook CEO Mark Zuckerberg, and Netflix Cofounder and CEO Reed Hastings isn't a big fan of school boards. What do these big shot billionaires share in common? A strategic plan to invest big money in the nation's future education.
Netflix and...Education
Most people are more familiar with the name Netflix than they are that of the man behind it, Reed Hastings - but that could be about to change. Hastings recently took to Facebook to announce a $100,000,000 philanthropic endeavor: the Hastings Fund. The fund will focus on children's education, as reported by Senior Writer Ben Fox Rubin from CNET News. Hastings has served as President of the Technology Network, served on the California Board of Education for four years, donated $1 million to Proposition 39, and much more. In addition, he has also been part of other academies and programs dedicated to developing teaching videos, with a primary concern of growing high-quality charter schools and developing technology that could transform education. He admits he was never "good at following orders," and volunteered for the Peace Corps. in Swaziland, foregoing the opportunity to "buy yachts" in favor of improving K-12 education and trying to "figure out why our education is lagging when technology is increasing at great rates..." Offering a long-term solution would come from expanding charter schools was his intention while attending Stanford. Netflix got in the way, and Hastings never graduated from Stanford, but his education initiatives and dreams lived on. CNET News reports The Hasting Funds' first two gifts will be given to the United Negro College Fund and to the Hispanic Foundation of Silicon Valley, a "total of $1.5 million to support the education of black and Latino college education." Forbes estimates Hasting's net worth surpasses $1 billion, including $900 million in Netflix stock and options.
Facebook CEO Giving $45 billion for Education
Inspired by the birth of their daughter, Max, Facebook CEO Mark Zuckerberg and his wife Priscilla Chan announced a new initiative to dole out 99% of their Facebook shares - valued at $45 billion - throughout their lifetime to the Chan Zuckerberg Initiative. The world's largest social media CEO intends to "improve this world for the next generation," according to Zuckerberg. Furthermore, he claims the mission to change the world is a "basic moral responsibility to tilt our investments." Primary areas of focus will be on personalized learning, curing disease, connecting people and building strong communities, according to the couple's open letter to their newborn daughter, Maxima.
The organization would be a limited liability company (LLC) as opposed to a traditional philanthropic organization. Though inspired by the $41 billion Bill and Melinda Gates Foundation, it differs in that the Gates Foundation is structured as a tax-exempt, non-profit foundation and charitable trust, and is a 501 (3)(c). The Gates Foundation is not only well-known for its profits but for its efforts battling global poverty, the spread of deadly curable diseases, and improving education overall. Though Zuckerberg has a different philanthropic approach from the Gates Foundation, Gates commented that, "As for your decision to give back so generously, and to deepen your commitment now, the first word that comes to mind is: Wow. The example you're setting today is an inspiration to us and the world."
There has been skepticism and criticism in Zuckerberg's choice of structure, as it could potentially maneuver around legal structures and tax strategies. In response to criticism, he claims "The beauty of having an LLC in today's world is No.1, you have the ability to act and react as nimbly as need be to create change." Zuckerberg, for example, would be able to make political donations and is not required to give 5 percent of its value annually. Regardless of how the funds are allocated, the couple's focus is to gradually seek long-term solutions as opposed to pouring all money into one issue, as evidenced by Zuckerberg in his letter to his daughter;" We must make long-term investments over 25, 50, or even 100 years...the greatest challenges require very long time horizons and cannot be solved by short-term thinking."
Do you support or oppose this initiative by top CEO's when it comes to education? Leave us your thoughtful comments below.
Going to college doesn't have to break the bank or saddle you with tens of thousands of dollars in student loan debt. Check out the Scholarships.com free college scholarship search where you'll discover you qualify for hundreds of thousands of dollars in scholarships in just a few minutes, then apply and win! It's that easy!
Comments (16)
by Susan Dutca
Understanding the financial aid process, much less filing a FAFSA, can be tedious and daunting. With over 130 questions and requiring more than 30 minutes to complete, students may procrastinate, or completely avoid completing a FAFSA. With pending changes for the upcoming years - such as an earlier deadline - some experts claim the process won't necessarily get easier or more affordable, if not done correctly. Terry Savage, an expert writer for the Chicago Tribune, claims the new FAFSA will be more "intrusive than federal tax forms because it not only asks about income but also the assets of parents and students." Savage outlines some tips and general information on how to prepare for the changes, including early application and knowing the logistics of 529s, financial aid, and FAFSA:
Earlier application dates: Many people can recall the last-minute rush to apply for FAFSA and the anxiety that accompanies it. A big change in the FAFSA for 2017-2018 academic year is the earlier application. Students will be able to file as early as October 1, 2016, as opposed to January 1, 2017. Additionally, you will be able to use a FAFSA retrieval tool to directly and electronically access tax information from the IRS, after filing a 2015 tax return. The income you will report on your 2015 return will, in turn, affect your financial aid for the 2017-2018 academic year.
529 Plans: 529 plans are college savings accounts that are exempt from federal taxes and were designed to help taxpayers set aside funds for a designated beneficiary. While any U.S. citizen or resident alien of at least 18 years old may open a 529 account, beneficiaries are typically children, grandchildren or younger relatives. Assets in a 529 plan owned by either the student or their parents count as need-based aid but plans owned by grandparents or other people do not count as assets. If money is withdrawn from the accounts of grandparents or other relatives, there is a penalty in the following year's financial aid package. Savage recommends you do not withdraw from your 529 account until your junior year in college, after filing the FAFSA for that year. Withdrawing from the 529 is not penalized so long as you are paying for "qualified expenses," including tuition, room and board, books, and other miscellaneous fees. Withdrawing from a grandparent-owned 529 plan is considered direct income to the beneficiary. There is a 10 percent penalty and taxes for withdrawing money to cover any other costs, unless the student receives a scholarship, dies, or is disabled.
Family assets preferred over child assets in financial aid scheme: UTMA custodial accounts are considered student assets - such as property, real estate, fine art, or future inheritances - which could have a large impact on financial aid eligibility. However a custodial 529 plan of a dependent student is treated as a parent's asset on the FAFSA - meaning less impact on the dependent students' financial aid eligibility. It is recommended that custodial accounts be spent for the child's benefit prior to the FAFSA filing year or transferred into the custodial 529 account.
Income-driven assets: In addition to providing all income information on the FAFSA through parents' tax returns, assets such as capital gains also count as income. Savage notes that "selling stocks and taking gains" the year before filing can impact what the student will receive in financial aid. For example, taking $3,000 in capital losses can reduce parental income, Savage states. The result of student income will reduce financial aid on a "dollar-for-dollar basis" which consequentially may become a disincentive for students to work and support their education.

Take the time this winter break to review the FAFSA changes so as to be better prepared and gain the most in financial aid for your college education.

Credit is attributed to Terry Savage and the experts at the Federal Student Aid website. Savage is one of the country's most prominent advisers and a best-selling author on personal finance, corporate boardrooms, academia, the markets, and the economy. Federal Student Aid (studentaid.ed.gov) is a free website and source of information provided by the office of the U.S. Department of Education.

And remember, there's no need to rely on expensive student loan options to pay for your college education. For more information on finding free scholarship money for college, conduct a Scholarships.com free college scholarship search today, then apply and win! It's that easy!
Comments (16)
Posted Under:
College and the Economy
,
College Costs
,
College Grants
,
College in Congress
,
College News
,
College Savings Accounts
,
FAFSA
,
Federal Aid
,
Financial Aid
,
High School
,
Student Loans
Tags:
by Susan Dutca
To help tackle the issue of rising tuition costs, thousands of British students are paying for college by using "sugar daddy" websites. One particular site, SeekingArrangement.com, has 12,600 UK students signed up with proof of college enrollment. Their motto? "You + SeekingArrangement = No College Debt." SeekingArrangment is a way for "beautiful, ambitious people to graduate debt free" through "arrangements with older sponsors." Is the world of "sugar daddy" relationships a mutually beneficial dating experience, or just another term for "sex work"?
According to Fox News, users claim there is a huge difference between "providing company for men" to support their college education and prostitution. According to one 20-year-old student on SeekingArrangement.com, she earns $2,000 a month from the "sexual arrangement." She claims, "I've saved quite a lot. It pays for my travel, my books, and I haven't had to take out a student loan. I've been quite well off." Brandon Wade, the founder of SeekingArrangements.com, believes it enables "sugar babies" to "upgrade their lifestyle" and is therefore not an escort service. Wade claims sex was never expected, neither were the countless marriages worldwide that resulted from the pairings. "You want to find somebody who is well educated and who can provide for you financially, you know, so it's sort of the Disney dream per say," claims Wade.
However, for one married 62-year-old sugar daddy who is currently seeing four sugar babies, "sex is an integral part of the site." According to the man, "I wouldn't be able to meet girls as young and as beautiful as this through an ordinary dating site." Sugar daddies such as him believe that the consensual relationships are appropriate for students seeking to supplement their bank accounts without having to spend "eight hours slogging in a bar only earning minimum wage." The general consensus between both parties is that expectations go both ways and that sugar daddies "provide money to individuals who decide they want a certain type of relationship." Whether it be a means to cure loneliness, or for those who simply don't have the time for a committed relationship, several women have agreed that they "always end up getting what they want financially, and that's the whole point. You've got to play the system."
Although Scholarships.com neither condones nor condemns the aforementioned practice, we believe that paying for college doesn't have to be daunting, and that the best way to fund your college education is through scholarships. Check out how many you qualify for today, and start earning free money for college.
Going to college doesn't have to break the bank or saddle you with tens of thousands of dollars in student loan debt. Check out the Scholarships.com free college scholarship search where you'll discover you qualify for hundreds of thousands of dollars in scholarships in just a few minutes, then apply and win! It's that easy!
Comments (58)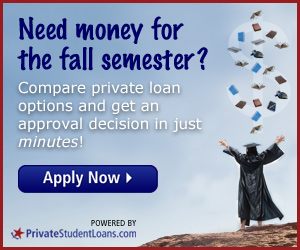 Recent Posts
Tags
Categories