College professors worried about low enrollments in their courses are going the advertising route, posting videos on YouTube to show potential students what they should expect in their classes, and why students should put those classes on their schedules.
Jeremy Littau, an assistant professor of journalism and communication at Lehigh University, put up a YouTube video about his multimedia reporting class last week, just before registration started for the fall semester. According to The Chronicle of Higher Education, the clip includes footage of current students interviewed about what they learned in the class and of projects produced by students in the class. Littau said in the article that the video may be even more helpful than emailing a current syllabus of the class to interested students. He has posted the link on Facebook and Twitter, and emailed the video to journalism majors at the colleges.
The videos may also be useful in disproving popular misconceptions about courses that professors want to change, or making traditionally dry subjects in the science and math fields more interesting. Joe Pomerening, an assistant professor of biology at Indiana University, has used YouTube to promote his Biology 211 course on molecular biology.
Some professors will be struggling even more than usual to fill seats in their classrooms as colleges begin retooling their general education curricula. George Washington University, for example, recently dropped foreign language requirements from the school's curriculum, a move that has professors in those courses worried that their positions will be eliminated. According to a recent story in USA Today, foreign language courses at the school won't count toward the fulfillment of any requirement, in effect discouraging students from enrolling in those classes, the professors say. The school dropped the foreign language requirement as part of a broader effort to make necessary courses more about learning outcomes like critical thinking, creative thinking and quantitative reasoning, and not about particular subjects.
How flexible is your college when it comes to general education requirements? Would you consider a course based on the promotion behind it? We want to know!
Going to college doesn't have to break the bank or saddle you with tens of thousands of dollars in student loan debt. Check out the Scholarships.com free college scholarship search where you'll discover you qualify for hundreds of thousands of dollars in scholarships in just a few minutes, then apply and win! It's that easy!
Comments (0)
Teaching assistants who may not be able to keep up with the rigors of marking up hundreds of papers per semester while maintaining their own academic schedules may soon be relieved of their duties if a new trend catches on - outsourced grading.
The University of Houston is already trying it out through Virtual-TA, a service of a company called EduMetry Inc. whose employees work mostly from Asia. According to a recent article in The Chronicle of Higher Education, University of Houston business professor Lori Whisenant decided to use the service when she realized her seven teaching assistants were having trouble giving productive, detailed feedback to the 1,000 or so juniors and seniors who enrolled in her course in business law and ethics each year. Her students come up with nearly 5,000 words a semester.
The company, which was co-founded by a business professor, boasts that it can do the job even better than teaching assistants, and leaves professors with more time to teach and conduct research. According to the Chronicle, many of the American schools that have signed up are business schools, with a mix of for-profit and nonprofit institutions using the outsourced services. West Hills College in California uses the service for its online courses, and instructors there say the extensive feedback on grammar and other writing errors that teaching assistants may ignore in favor of more "big picture" problems with essays has kept some students from dropping out of the online classes.
So how does it work? "Expert graders," or "assessors," submit grades online using rubrics from the professors teaching the courses. They communicate solely via email, and are given syllabi and textbooks from the courses to prepare for their grading assignments. Their feedback is embedded into the documents they receive from students; those comments may be edited by the professors before they are returned to the students. The graders do this for a living, so the biggest difference between the outsourced assessors and local teaching assistants is that they're not juggling their coursework at the same time.
Critics of the service worry that it makes the grading process even less personal than it already is with teaching assistants at the helm. These outsourced graders don't know anything about the students they are grading, critics say, making it difficult to adjust their comments to fit each student. Those who like the service, however, say it shouldn't matter where a grader is submitting their feedback from, whether that is across the hall or from a work station in Singapore. What do you think? Is this the future of grading?
And don't forget, you should pay for your college education with as much free money as possible! Find as many scholarships and grants as you can before turning to student loans. Visit the Scholarships.com free college scholarship search today where you'll get matched with countless scholarships and grants for which you qualify, then apply and win! It's that easy!
Comments (0)
A new survey looking at entering community college students' opinions on the obstacles they face during their first year found that those students need more guidance to succeed as they transition from high school to higher education.
The study, released yesterday, was the ongoing Survey of Entering Student Engagement (SENSE), which was first given to poll students in 2006. Since then, more than 91,000 students have been polled, with the results used by community colleges to improve preparedness programs and tactics to help new students achieve. The survey this time around looked at data from more than 50,000 students at 120 participating community colleges in 31 states and the Marshall Islands.
The survey looks to examine the first three weeks of new community college students' experiences at their respective colleges. Most of the respondents felt their colleges were doing a good job with the welcome wagons, and making them feel comfortable in their new surroundings. But others still felt more could be done to help them prepare for college, and to navigate administrative processes that seemed complicated at times. The findings included the following:
About 72 percent agreed or strongly agreed that they felt welcome the first time they came to their colleges; 25 percent expressed no opinion on this item, which concerned the providers of the SENSE survey.
About 49 percent said they agree or strongly agree that their colleges provided them with adequate information about financial aid, while 25 percent disagreed or strongly disagreed.
About 33 percent agreed or strongly agreed that a college staff member helped them determine whether they qualified for financial assistance; 40 percent disagreed or strongly disagreed.
About 45 percent agreed or strongly agreed that at least one college staff member (other than an instructor) learned their names, compared with 37 percent who disagreed or strongly disagreed.
About 23 percent said that a specific person was assigned to them so they could see that person each time they needed information or assistance.
About 90 percent agreed or strongly agreed that they have the motivation to succeed in college, but about a quarter of those students also admitted to skipping class or failing to turn an assignment in at least once.
According to an analysis of the survey from Inside Higher Ed yesterday, the results point to the missed opportunities that face students and administrators on a daily basis on community college campuses. When students were asked to elaborate on their answers using short answers, some said they were forced to make decisions on choosing college courses, for example, with little guidance from their counselors, something they could well enough do on their own. The article also pointed to contradictions in the study; for example, students responded that they enjoyed the access they had to college staff members, but still felt unprepared to navigate college processes.
The providers of the survey suggest more needs to be done to engage students, and that administrators should take regular looks at their processes to make them even more easy to access by students who may need more help as first-year community college students.
Going to college doesn't have to break the bank or saddle you with tens of thousands of dollars in student loan debt. Check out the Scholarships.com free college scholarship search where you'll discover you qualify for hundreds of thousands of dollars in scholarships in just a few minutes, then apply and win! It's that easy!
Comments (0)
As the number of returning adult students continues to grow and the "traditional" student population has only become more diverse to include those with backgrounds and life experience in varying fields of study, some schools are looking at rewarding those new students with credit hours for "prior learning," rather than prompting them to start over as most freshmen do.
A recent article in The Chronicle of Higher Education explores schools that consider academic achievements alongside individual accomplishments before students step onto campus, and look at their volunteerism, years in the military, or on-the-job training, among other life experiences. Formal assessments of those experiences are then used to evaluate incoming students as a way to award them credit hours, often as a replacement of general education coursework.
At Valdosta State University, professors conduct assessments of students' experiences by having them demonstrate what they already know about a certain field. The Chronicle describes a biology professor who awards credit to students who may have a background in science from volunteering to clean up local streams, for example, or lab experience. The school has been conducting such assessments for about a year and a half; the program started when the school decided to begin training students who had come from non-traditional backgrounds to become teachers.
At Empire State College, which is part of the State University of New York, students are able to write their own degree plans. Faculty committees and administrative offices review portfolios students craft based on their work experience in a particular field, for example, and determine how many credits students should receive based on that information. The school's administrators say having the students reflect on what they've learned before going to college helps them realize their potential and make obvious the kinds of skills they may have, as they are forced to put those talents on paper. At Inver Hills Community College, students are asked to complete two courses at the school before attempting a portfolio, which not only involves writing about their past experiences, but being able to discuss them.
Other schools conduct more standardized tests and formal assessments for students to demonstrate prior learning skills, such as the American Council on Education's evaluations of work and military training or the College Level Examination Program tests. According to the Chronicle and Stamats, a higher-education marketing company, the availability of credit for life experience is the top thing adults look for when selecting a school in their college search. About half of all schools have some kind of prior learning assessment available to students, according to the Council for Adult & Experiential Learning, so if you're a returning adult student, consider that the work you've already done could save you some time—and money—as you take on that college experience.
And remember, there's no need to rely on expensive student loan options to pay for your college education. For more information on finding free scholarship money for college, conduct a Scholarships.com free college scholarship search today, then apply and win! It's that easy!
Comments (0)
The National Association of Colleges and Employers (NACE) released its latest list of the highest-paying college majors of the class of 2010 last week, with engineering- and technology-related fields of study once again coming out on top.
This probably won''t come as much of a surprise to you. Engineering and technology majors consistently rank high on any list of highest-paying careers, and there have only been minor changes in the ranks over the last few years. (Information sciences and systems is a new addition to the list this year, coming in at 10th place.) The only non-engineering related degrees in the top 10 this time around were computer science and information sciences and systems. According to NACE, petroleum engineering earned the highest starting salary reported at the bachelor's degree level ($86,220). That average starting salary was more than one-and-one-half times the average starting salary reported for bachelor's degree graduates as a whole ($48,351). The average starting salary for all graduates has fallen about 2 percent since 2009, by the way.
It's certainly not always the case, but often, the more technical your skills are, the more potential you have of landing an impressive starting salary. There''s less competition in a field like petroleum engineering, for example, as it isn't the most popular of majors, so those engineers benefit from those odds with higher salaries. (Petroleum engineering degrees account for less than 1 percent of all bachelor's degrees conferred, according to NACE.)
What does this mean for you liberal arts majors? Even you business majors may worry that you''ll have a tough time making ends meet, as business isn't exactly overrepresented on the NACE list. Still, not everyone is going to grow up to become an engineer. (And if they did, the list would surely shift, as it depends greatly on the supply and demand of new graduates.) Certainly, the kind of field you're interested in should play a big part when you're deciding on a college major. And most college students do still consider interest over salary potential when choosing their majors, as the most popular fields of study fall well outside petroleum engineering. (According to the U.S. Department of Education, the most popular college majors are in business, the social and health sciences, and education.)
Take the NACE list with a grain of salt, and don't change your focus to aeronautics just because of the pay potential. If you have no interest in one of those high-paying majors, chances are you'll have a tough time getting through a four-year program in that discipline, and if you do graduate, an even tougher time liking a job in a career you chose for the money. But if you are passionate about engineering and technology, that's great. You'll have a good starting salary to go along with a job you enjoy.
Going to college doesn't have to break the bank or saddle you with tens of thousands of dollars in student loan debt. Check out the Scholarships.com free college scholarship search where you'll discover you qualify for hundreds of thousands of dollars in scholarships in just a few minutes, then apply and win! It's that easy!
Comments (0)
As more states continue passing medical-marijuana laws (14 and counting), it was only a matter of time before higher education would take notice. A recent article in The Chronicle of Higher Education takes a look at Oaksterdam University, an Oakland, Calif., institution that provides "quality training for the cannabis industry."
Oaksterdam (named after Oakland and Amsterdam) has been offering weekend seminars and semester-long courses since November of 2007, when a group of marijuana-legalization activists their burgeoning movement deserved a trade school. The main school exists in a 30,000-square-foot converted office building, with satellite campuses in Los Angeles, Sebastopol, Calif., and Flint, Mich. Its academic departments, which admittedly began as a "political stunt," according to the article, now include coursework in biology, political science, horticulture, and "methods of ingestion," a class that teaches the benefits and history of extracted medicine, the chemistry behind it, and the different extraction methods and equipment used.
Although classes at the school aren't transferable - Oaksterdam isn't an accredited institution - that fact hasn't seemed to hurt enrollment. The "campus tour" described in the Chronicle article included an out-of-work engineer looking for a new career and a teenager who decided against majoring in horticulture at the University of California at Davis in favor of Oaksterdam. "I was convinced it was the best road for me to go down," he said in the article.
MedGrow Michigan Cannabis College is the Midwest's version. Students there take one class a night for six weeks, and take a cooking and concentrates lab, a history of cannabis class, and several horticulture lectures. The school's site boasts that more schools outside of its current Southfield, Mich., location are coming, and the faculty there include attorneys, professors in botany, and a professor of history who was one of the first 500 patients in the state of Michigan to obtain his patient ID card for medical marijuana use.
Cannabis colleges aren't the only kind of school taking advantage of career changers looking to pick up new skills and improve their job outlooks. Michigan's ABC School of Bartending and Casino College has been training potential new employees for new casinos planned across the border in Ohio. Students at the casino school learn how to deal cards and count poker chips, among other tricks of the trade, to prepare for the more than 7,500 potential jobs at casinos to be built in Columbus, Cleveland, Cincinnati and Toledo. A new school that recently opened in Tinley Park, Illinois, Bette Baron's Art of Body Coloring School, offers a two-week intensive program in body art.
Going to college doesn't have to break the bank or saddle you with tens of thousands of dollars in student loan debt. Check out the Scholarships.com free college scholarship search where you'll discover you qualify for hundreds of thousands of dollars in scholarships in just a few minutes, then apply and win! It's that easy!
Comments (0)
The University of North Carolina at Greensboro unveiled a new program yesterday that would allow undergraduates to graduate within three years. The initiative, UNCG in 3, would target "highly motivated students," according to the school's press release, and would address the growing number of high school seniors who enter the university with transferable college credit earned through Advanced Placement (AP), UNCG iSchool or other early college programs.
Graduating early isn't a new phenomenon. Many college students consider graduating early to save costs (the UNCG in 3 program would save undergraduates about $8,000 in tuition, fees, room and board) and get a jump on their post-college careers. Sen. Lamar Alexander, a former president at the University of Tennessee turned Republican lawmaker, has said the three-year degree track would would save students money, ease the dependence on federal and campus-based financial aid, and allow students  to move into the working world or to pursue an advanced degree in less time. But it is unique for a college to set up a program specifically to get students on that track
Incoming freshmen in the following degree programs would need 12 college credit hours prior to enrollment to be eligible: Accounting, African-American Studies, Business Administration, Communications Studies, Economics, Elementary Education, English, Entrepreneurship, Finance, German, History, Information Systems and Operations Management, Political Science, Psychology, Religious Studies, Romance Languages and Russian. Those eligible students would need to take and pass at least 16 credits each fall and spring, plus seven credits each for two summer sessions.
The decision to offer the program came following a survey of the North Carolina school's student body. According to the school's press release, in the fall of 2009, 526 freshmen came to the college with AP credits; 92 students had 12 or more credits. That year, 59 first-year students entered with credits from UNCG iSchool, joining 139 continuing students with iSchool credit. A number of high schools across the country are also set to begin offering early high school graduation plans, further shortening not only the college but the high school experience.
Other colleges are looking to keep students from taking too long to graduate. At the University of Texas at Austin, a 20-member committee has recommended placing a limit on the number of semesters it should take undergraduates to graduate at 10. The current average length of time is 8.5 semesters; the national standard is four years, or eight semesters. According to the Associated Press, another task force recommended a 10-semester limit in 2003. Students would be able to appeal the limit, which would not apply to those in some architecture and engineering programs, or to shorter summer sessions. The committee also looked at limited the number of times students should be allowed to switch majors.
The Texas college has been looking to place such limits on the student body to better serve those students. According to the committee's report, "By remaining at the university for extended periods, these students reduce the university's capacity to serve other students who wish to attend UT, both freshmen and transfers." The Associated Press did not address whether there was a financial incentive for the school to graduate students early and get new freshman applicants enrolling.
Going to college doesn't have to break the bank or saddle you with tens of thousands of dollars in student loan debt. Check out the Scholarships.com free college scholarship search where you'll discover you qualify for hundreds of thousands of dollars in scholarships in just a few minutes, then apply and win! It's that easy!
Comments (0)
Public high schools in eight states will introduce a program next year that will allow their high school sophomores to test out of their junior and senior years if they are interested in enrolling in community college early.
The program is the brainchild of the National Center on Education and the Economy (NCEE), and was announced Wednesday. Those who do well on the tests, which will be called "board exams," but aren't interested in going to a community college will be able to continue taking college prep courses at their high schools to prepare for filing applications to the selective schools of their choice. Those who fail the exams will be eligible to retake them at the end of their junior and senior years.
According to the NCEE, the program's goals are to reduce the number of college students in remedial courses, and to better prepare high school students for campus life and the rigors of academics at institutions of higher education. Today, nearly half of the students in community colleges take one or more remedial courses and many are never able to complete developmental courses and move on to credit-level courses to complete their college degree, according to the NCEE.
Students would be tested on a broad range of topics, including the standard English and math. Between 10 to 20 schools in the eight states involved will offer the program, modeled after existing programs in countries like Australia, Denmark, England, Finland, France, Ireland, and the Netherlands, in the 2010-2011 academic year. According to an article in the New York Times, the program has received a $1.5 million grant from the Bill and Melinda Gates Foundation to help states and school districts get the program running. Start-up costs for school districts would be about $500 per student; that would cover the costs of courses, tests, and teacher training. To cover future costs, the eight states in the program plan to apply for a portion of the $350 million in federal stimulus money designated for improving public school testing, according to the New York Times.
The eight states offering the program are Connecticut, Kentucky, Maine, New Hampshire, New Mexico, Pennsylvania, Rhode Island and Vermont. The NCEE hopes the program, which was a part of recommendations set into motion by the NCEE in 2006, will spread across the country. Their other recommendations included getting children in school by the time they were 3 years old and giving states control over local school districts.
Going to college doesn't have to break the bank or saddle you with tens of thousands of dollars in student loan debt. Check out the Scholarships.com free college scholarship search where you'll discover you qualify for hundreds of thousands of dollars in scholarships in just a few minutes, then apply and win! It's that easy!
Comments (0)
It may not make students too happy, but a number of schools across the country are taking a closer look at whether their professors are doling out marks that are a bit on the high side.
According to a study conducted by the University of Oregon's Undergraduate Council, the number of A's given to students increased by 10 percent over a 12-year period, and the school's overall GPA has increased by about 5 percent. The average SAT score, however, has remained the same, suggesting that students aren't necessarily studying harder, but benefiting from grade inflation at work.
In a story from news station KVAL CBS 13 in Eugene yesterday, administrators said the school needs to come up with guidelines where students are awarded grades that are reflective of their work, and where students aren't just given a "B" for showing up on time. "If all the grades are squeezed in between B+ and A+ what are we really communicating to students about the quality of their work?" Karen Sprague, vice provost for undergraduate studies at the University of Oregon asked in the story.
Princeton University has been trying to put a stop to grade inflation for six years now, with some in its student body complaining of the opposite - grade deflation. A recent article in the New York Times said students on campus were worried about other Ivy League students who perhaps didn't have to work as hard. One student in the article described the "nightmare scenario" of competing against someone from Yale University who had a 3.8 GPA, compared to his 3.5. The percentage of students with Princeton "As" was below 40 percent last year, down from nearly 50 percent when the policy was adopted in 2004, according to the New York Times. In a survey last year by the undergraduate student government, 32 percent of students said grade deflation was their main source of unhappiness. About 25 percent said they were more unhappy with lack of sleep.
An easy fix would be to give only those students As who deserve them, without figuring in quotas of how many high marks a professor is allowed to award or hold back. This would require a campus-wide standard, however, that takes a close look at defining "excellence," a criteria for that A grade. Students' expectations may need to be tweaked as well, as grade inflation isn't only limited to college campuses. Not too long ago, some high schools considered placing limits on how low to go; some schools argued that awarding scores below the 50 percent mark may do more harm than good, worried that improving those GPAs could become an impossible feat for students with a particularly low grade.
And don't forget, you should pay for your college education with as much free money as possible! Find as many scholarships and grants as you can before turning to student loans. Visit the Scholarships.com free college scholarship search today where you'll get matched with countless scholarships and grants for which you qualify, then apply and win! It's that easy!
Comments (0)
Now that you have made your scholarship list, gotten your recommendations, written your personal statement, created your scholarship application packet and applied for scholarships, you may be receiving e-mails and calls notifying you that you have been selected for interviews. This is it! This is what you worked so hard for! The only problem is, for some students, the interviews will be it, literally. Each scholarship will have a certain number of winners; more students will be invited to interviews than can be selected as recipients. This is why the interview is so crucial; it will be the determining factor of who is in the final group of winners. If you want to be in that final group, you have to set yourself apart, just as you did in your personal statement. Speaking of personal statements, which essentially are essays, I like to think of the interview as an essay. There is an introduction, body, and a conclusion. Like your scholarship essay, the interview says something about who you are, how informed you are of a topic, what your opinions and thoughts are, and how eloquently you can state those opinions and thoughts. So here is the interview breakdown: Introduction - Your appearance, handshake, ability to make eye contact, ability to state your name, posture, and overall attitude all add up to a great introduction.
In every interview, your dress should be business casual, at the very least. Even if the interviewers did not specify a dress code, it is better to be overdressed than to be underdressed
The handshake should be firm, but not overpowering or held for too long
Eye contact is a sign of respect in American society, so always show respect by looking your interviewer in the eye
You should be able to say your first and last name confidently to each interviewer, maintain a good listening posture, and make the interviewers feel like you desire to be there and deserve the scholarship
Body
- This consists of the questions that will be asked of you. These can either be very open ended such as: "Tell us about yourself."Or very direct such as: "What is your potential major?" Not only are your answers important but so, too, are the manner in which you listen and interact with the interviewers.
The questions can get difficult, it is much better to pause and gather your thoughts before you answer than to answer prematurely
When the interviewers are talking give them your full attention and listen actively and be aware of your body language
Try to answer each question completely and give a complete answer, but do not talk unnecessarily or ramble
Do not be afraid to be yourself or throw some humor into your answers
Conclusion
- The time to wrap up everything you showed during the introduction and body of the interview. This includes keeping the same professionalism and great attitude you came in with, and reinforcing the answers you gave.
When the interviewers are done asking you their questions, they may see if you have any questions for them. Even if they do not ask if you have any questions, politely tell them you would like to ask them some questions. This shows you are interested in them, just as much as they are in you.
When you get up to leave the interview room, make sure that you shake every person's hand in the room and thank them for the opportunity.
In addition to having a good intro, body, and conclusion there are simple mistakes that everyone should avoid, the way you would try to steer clear of spelling and grammar mistakes in an essay.
Always show up early for an interview
Turn your cellular device on silent mode or off
Do not fidget your fingers or give attention to other items such as a pen while others are speaking
Never leave the interview without showing appreciation and stating that you look forward to communication in the future
You worked hard to be chosen for an interview, and you deserve anything that you are awarded. Unfortunately, someone will have to "break it", so take this advice and come into the interview ready to "make it".
Derrius L Quarles is a 19-year-old freshman at Morehouse College. He hopes to go to medical school after he graduates with a degree in psychology and biology and a minor in public health, and to one day work on the public health policies of his hometown, Chicago, and beyond. To help him achieve those academic and career ambitions, Derrius has won more than $1.1 million in scholarships, including a full scholarship to attend Morehouse, since graduating from Chicago's Kenwood Academy High School with a 4.2 GPA. Derrius was awarded a Gates Millennium scholarship and won a number of other highly competitive awards, many of which he found while searching for scholarships at Scholarships.com. He is the first in his family to attend college, and spent his childhood in the foster care system before becoming the "Million Dollar Scholar." This is the sixth in a series of posts Derrius is writing for Scholarships.com on how he was able to fund his education, along with advice about the scholarship application process.
And don't forget, you should pay for your college education with as much free money as possible! Find as many scholarships and grants as you can before turning to student loans. Visit the Scholarships.com free college scholarship search today where you'll get matched with countless scholarships and grants for which you qualify, then apply and win! It's that easy!
Comments (0)
Duke University professor Deborah C. Jenson wasted little time deciding how to get academia involved following the recent earthquake in Haiti. She developed a new course for the school called "Haitian Creole for the Haitian Recovery" that aims to help undergraduates, health-care practitioners, and engineers get involved in relief and rebuilding efforts by teaching them about the country's language and culture. Less than two weeks after the earthquake, a group of students from all different backgrounds - history, forestry, and political science majors, for example - were already meeting and discussing how their unique skill sets could contribute to rebuilding Haiti.
The course also includes a basic introduction on how to navigate Haiti as someone who joins the relief effort, from getting around to pinpointing exactly the parts of Haiti that were most affected by the earthquake. Jenson came to the idea almost immediately after the disaster. She met with students from the Haitian Student Alliance and her Creole classes, and knew exactly what the relief effort would need to be successful and lasting: cultural sensitivity.
In an interview with Jenson in The Chronicle of Higher Education this week, she describes the projects already taking form as a result of her students' need to help, such as a prosthetics drives and an initiative to help HIV-positive orphans. Others are in the class so that they can become effective communicators before going on humanitarian missions to Haiti. Jenson said in the interview that because it is obvious rebuilding efforts will continue for many years to come, Duke will probably offer the course in subsequent semesters.
Colleges and organizations across the country continue to look for ways to use their resources and personnel to make a difference in Haiti. The Institute of International Education created an emergency grants program to help students from Haiti on American campuses who have been affected by the earthquake. Accredited campuses are able to nominate up to five students at their institutions for the $2,000 grants. Lynn University established a fund to assist members of their community whose lives the earthquake impacted. The school was rocked recently by news that the four students and two faculty members who went missing after the earthquake were presumed dead. The group was there on a service learning trip.
If you're still looking for ways to help, contact your university. Colleges have become an excellent source for students interested in joining the relief effort. Or consider getting involved in community service projects closer to home. There's never a shortage of service or volunteer projects wherever you may be.
And don't forget, you should pay for your college education with as much free money as possible! Find as many scholarships and grants as you can before turning to student loans. Visit the Scholarships.com free college scholarship search today where you'll get matched with countless scholarships and grants for which you qualify, then apply and win! It's that easy!
Comments (0)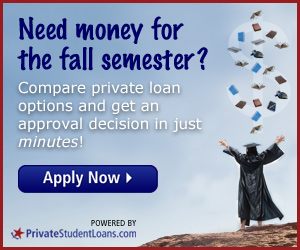 Recent Posts
Tags
Categories