$1,000 Resolve to Evolve Scholarship Award Winner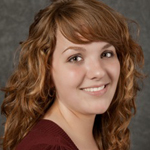 Ann G.
Manhattan, KS
Kansas State University
Ann is a junior at Kansas State University studying secondary education for speech and theater. She is incredibly passionate about education, and looks forward to a rewarding career coaching high school speech and debate! Throughout college she has been actively involved in the KSU Marching Band, Silver Key Academic Honorary, KSU Forensics, and is Vice President of the KSU Improv Troupe. She also assists in coaching several local high school debate and forensics programs, substitute teaches, and spends time working for Manhattan's Special Population's program, an enrichment program for adults with intellectual disabilities. Upon graduating Ann plans on pursuing a Masters' degree in Drama Therapy for Special Populations.


$1,000 Resolve to Evolve Scholarship Award Winner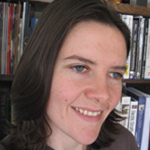 Bronwen T.
Staten Island, NY
Columbia University
Bronwen grew up in Northern California, and joined the Coast Guard in 2002, one year after high school. She was kicked out under the "Don't Ask, Don't Tell" policy in 2006. She graduated from the University of Connecticut in 2009 with a BS in Ecology and Evolutionary Biology. Bronwen is currently getting an MS in journalism at Columbia. She hopes to begin law school next year after finishing her Masters.

$1,000 Resolve to Evolve Scholarship Award Winner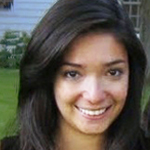 Elisa L.
Brooklyn, NY
Pratt Institute
Elisa is currently a first-year student in the Pratt Institute's Master of Architecture program. She graduated from Dartmouth College with a major in Engineering modified with Studio Art, and now continues to explore the incorporation of emerging technologies into building systems to make the structures energy efficient and responsive to their environments.
In her spare time, she likes to bake breads, paint or go for long runs to relax. Elisa also designs and creates jewelry for fun, and enjoys aimless adventuring in New York City with friends, finding great food along the way.

$1,000 Resolve to Evolve Scholarship Award Winner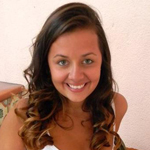 Lea L.
Boca Raton, FL
Florida Atlantic University
Lea is majoring in political science with the hopes of working for a non-profit international organization. She also enjoys swimming, hiking, reading, working and spending time with my friends and family.

$1,000 Resolve to Evolve Scholarship Award Winner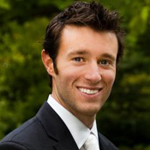 Robert G.
Carnation, WA
University of Oxford
Robert loves nothing more than delving into the convergence of business, public policy, and development. This passion to understand the important interplay between the domains of society has taken him from working on Capitol Hill in Washington DC, to rural villages in Haiti offering micro finance services to aspiring entrepreneurs. It is these interests that has compelled him to further his education in business and economics, and when not studying he enjoys climbing mountains, rowing, and traveling around the world-- but always eventually returning to Seattle!