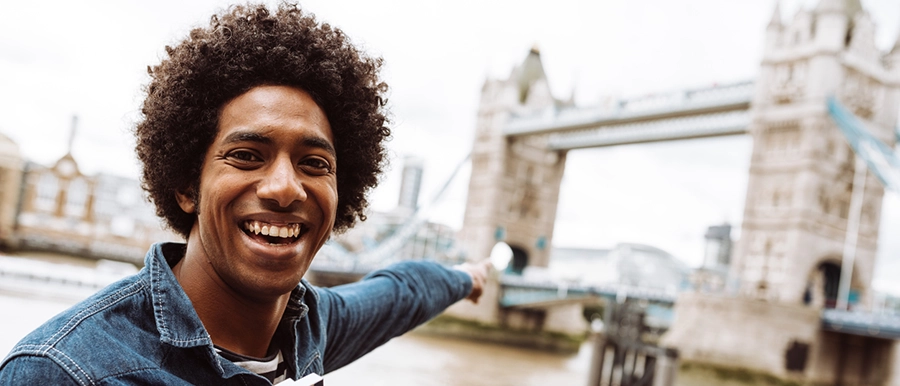 The 9 Step Simple Guide to Changing Schools
Are you considering transferring community colleges or have your eyes set on attending a four-year college? Or maybe you are already enrolled in a four-year school but it just isn't a great fit. It's not as difficult as you think!
Pursuing higher education is now more efficient than ever with colleges offering online courses, a step-by-step online application process, and a swift college transfer process to make your life easier. You can now transfer your college credits and prepare for a degree program online to achieve your education goals in no time.
Also, most current colleges offer college students affordable school options to continue their education and student loans for prospective transfer students to offset their tuition costs. Some colleges will even waive transfer application fees depending on your official transcripts, their admission requirements, and current acceptance rate. Having a strong application essay, a higher-than-average transfer GPA, and a great academic track record will help your chances on getting approved and possibly even diminish your application fees.
Now, navigating the process can seem overwhelming, but do not fear, Scholarships.com has your comprehensive step-by-step guide that will assist you in smoothly transitioning between schools in a jiffy. With careful preparation and effective time management, you can make your transfer experience as seamless as possible, and we are here to see that you have all the tools you need to accomplish your end goal. Here's what you need to know…
Step1: Evaluate the reasons for considering a transfer.
Begin by understanding why you want to transfer. There are valid reasons for seeking a transfer, but it's crucial to evaluate your decision thoughtfully. Discuss your thoughts with your academic advisor, family, and friends to gain different perspectives. Remember, a second opinion from a transfer peer mentor can provide valuable insights. Transferring colleges involves meticulous attention to detail and can be a lengthy process but it doesn't have to be if you have all the right resources. So, if you are committed to making this move, be prepared to invest the extra effort and work required for your success.
Step 2: Embark on a fresh college search.
Since you have already spent some time in a community college, reflect on your experiences to determine what you want and don't want in a new college experience. Consider factors such as your desired degree program, location, and social environment. Utilize scholarships.com college search tool to find colleges that align with your needs, education goals, and personal preferences. It's crucial to pinpoint colleges that differ from your current college, unless you are specifically seeking to move to a new state and start fresh in new surroundings.
Step 3: Please seek advice from your academic advisor.
Meet with your academic advisor to discuss your transfer school plans. Transfer peer mentors are experienced in guiding prospective transfer students through the transfer application process and can offer valuable admissions advice. Transfer peer mentors possess knowledge of key contacts in the registrar's office, admissions department, and can direct you to the financial aid office if you are in need of financial aid. Also, they can provide insight into which college credits have a higher transfer acceptance rate so that you are aware of what you need before you make the switch. Your transfer counselor can help you better understand the transfer admissions process and policies for transfer students to offer recommendations for colleges that might be a better fit based on your education requirements. They will work with you to determine what academic requirements and transfer requirements are needed for you to continue to get ahead in gaining a higher education.
Step 4: Explore potential transfer schools.
To ensure a well-informed decision, conduct extensive research on the college you plan to transfer to. Arrange a visit to the campus, allowing for interaction with admissions staff and exploration of the financial aid office. During the visit, seek to gain insight beyond a typical campus tour. Engage in meaningful discussions with admissions officers to explain your transfer motives and discuss your expectations. Attend a class to gauge the academic environment and have lunch with a current student to gain firsthand insights. If possible, consider staying overnight with a student to immerse yourself in campus life to see if this four-year institution is what you really had in mind. It's a big commitment so you want to make sure the target school that you choose is the RIGHT fit for you.
Step 5: Assess credit transfer policies.
Contact the university (between credit hours) you wish to attend and inquire about their college credit transfer policies. In many cases, you may be able to transfer some or all of your credits from your current school. Submit your transcript for evaluation to determine which credits will transfer. However, keep in mind that some institutions may not accept transfer credits. If this is the case, carefully consider whether starting afresh is worth it. Starting from scratch is not uncommon but remember that it may require additional years of schooling, entailing additional expenses.
Step 6: Engage in a thorough financial aid discussion.
Finances play a significant role in the transfer process. To ensure a clear understanding of your financial aid options, have an extensive conversation with a financial aid administrator at your prospective institution. Promptly complete any necessary forms and ensure you submit the Free Application for Federal Student Aid (FAFSA) annually. After receiving your financial aid package, evaluate its suitability. If needed, explore the option of a professional judgment. This allows you to present additional information to the financial aid office to advocate for a more comprehensive aid package. Feel free to use your current institution's financial aid package as a reference point during negotiations.
Step 7: Compile your transfer application.
Thoroughly review the school's website or consult an admissions officer to gather all the necessary components for your transfer application. In addition to your college transcript, you will likely need to interview with an admissions officer, write an essay showcasing your motivations and aspirations, request letters of recommendation from current professors, and submit standardized test scores (such as SAT or ACT) as well as your high school transcripts. Ensure that you meet all the requirements and gather the necessary documents for a complete application.
Step 8: Submit your application.
Once you have determined the deadlines for each college you are considering, submit your transfer application accordingly. Keep track of these deadlines by noting them down on a calendar or in a saved document. Different universities have varying transfer application timelines, with some accepting applications only in the spring, while others offer both fall and spring options. Be diligent in meeting these deadlines to avoid any complications in your transfer process.
Step 9: Secure your place at the new college.
After receiving acceptance letters from your prospective schools, it's time to make your decision official. Submit any required deposits (if any), indicate your housing preferences, and complete any additional academic program forms necessary to secure your spot at the new college. Take a moment to celebrate your accomplishment—you have now completed your transfer application and are officially a transferred student! Prepare yourself for exciting new challenges, friendships, and school opportunities that await you at your new transfer school.
Congratulations on taking the necessary steps to transfer colleges. While the process may have seemed overwhelming at times, your efforts will undoubtedly pay off. Embrace this new chapter in your academic journey with enthusiasm and an open mind. Best of luck as you embark on your transfer experience!
Frequently Asked Questions
Can I transfer colleges in the middle of the academic year?
Yes, some colleges offer transfer opportunities for the middle of the academic year, while others primarily accept transfers for the start of the official school year in August or September. Make sure to check the specific deadlines and requirements of each college you are considering.
Will all of my credits transfer to the new college?
The transferability of credits depends on the policies of the receiving institution. Some credits may transfer seamlessly, while others may require evaluation or may not transfer at all. Contact the university you plan to attend and submit your transcript for assessment to determine which credits will be accepted.
How can I negotiate a better financial aid package?
If you receive a financial aid package that doesn't meet your needs, you can explore the option of a professional judgment. This involves providing additional information to the financial aid office to present a stronger case for a more comprehensive aid package. Additionally, you can use your current institution's financial aid package as a reference point during negotiations.
Can I start from the beginning and repeat my freshman or sophomore year when transferring?
It is not uncommon for transfer students to start from the beginning and repeat certain years of their education. However, keep in mind that this may require additional years of schooling and incur additional expenses. Carefully consider whether the benefits of a fresh start outweigh the potential drawbacks before making a decision.
We hope these answers help address some of your concerns. If you have further questions, don't hesitate to reach out to the admissions offices of the colleges you are interested in transferring to. Good luck with your transfer journey!