Student Resources
There is free money out there to help you pay for college - and you've come to the right place to find it. Use our free student resources and handouts to search colleges, keep track of important deadlines, get expert tips, and search over 3.7 million scholarships and grants, totaling nearly $19 billion.
Printable Resource Materials
5 Steps to a Successful Scholarship Search
This handout helps students step-by-step through the scholarship search to help them get the most financial aid possible for college.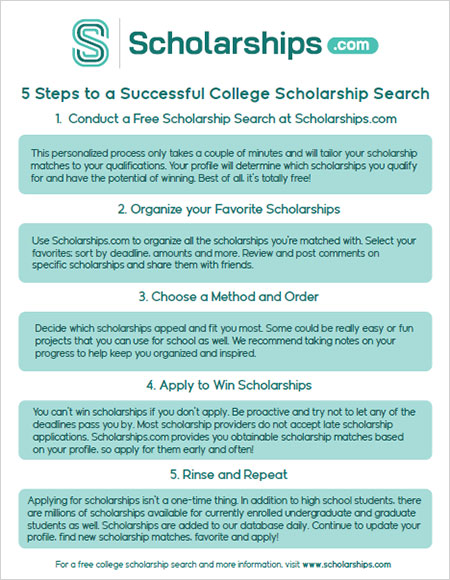 5 Steps to Write a Standout College Scholarship Essay
Need some essay guidance? Follow these five simple steps in creating a winning scholarship essay and you will be on your way to winning free money for college.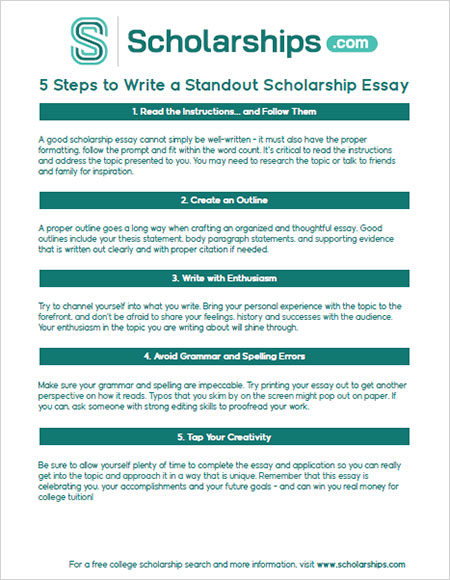 This basic college prep guide illustrates the things you should know and look for when it comes to researching, selecting, and applying to colleges.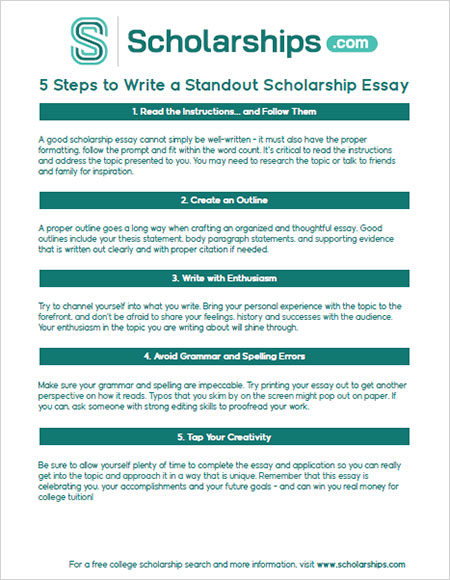 What are the most important things to know about the college and scholarship search and application process? This handout has the answers!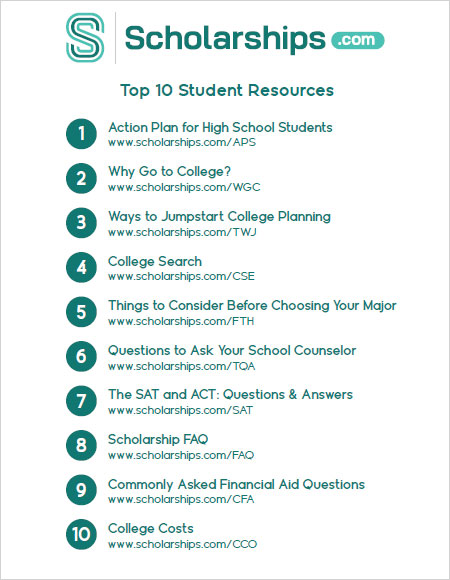 Scholarship Deadline Calendar 2022-2023
This calendar features dozens of critical scholarship deadlines. Students have a lot on their minds - this handout will make sure they never miss a test date.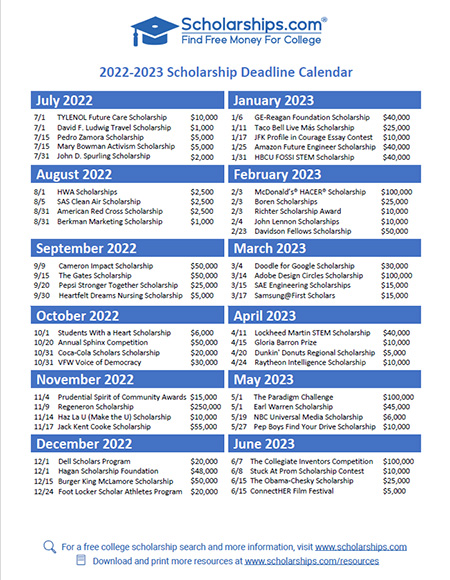 Scholarship Application Checklist
With this checklist, you can be sure to receive the best possible financial aid package by having all the necessary financial aid paperwork and hitting the important deadlines.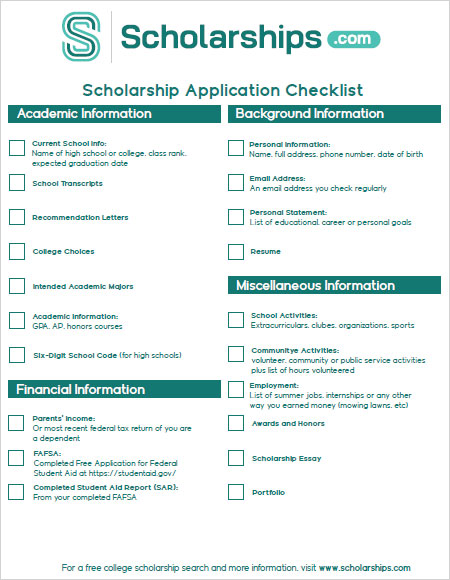 This checklist helps you stay on top of college application paperwork for their top colleges and universities so that they never miss a task or deadline.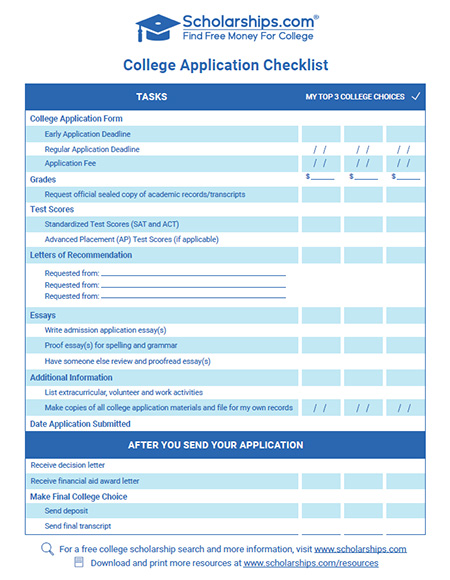 Students can print this one-page handout to stay on track with their college applications, tasks, and deadlines. Click below to download and print a copy today!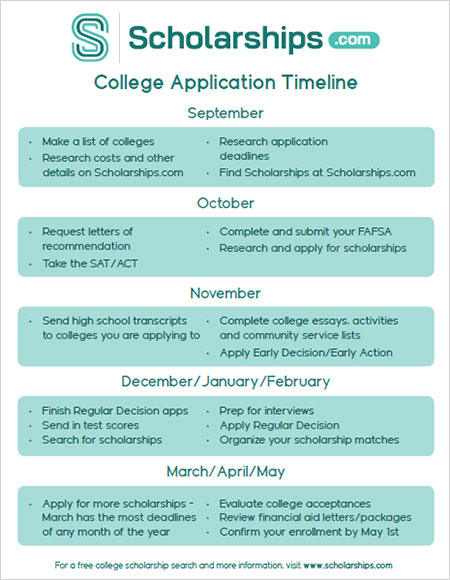 Last Reviewed: June 2023